2016-2017 News
So far…
In April 2016, the quartet with pianist John Tilbury performed Morton Feldman's epic late work, Piano and String Quartet, in the first concert of the Principal Sound Festival at St. John's Smith Square. Taking its name from an organ work by Morton Feldman, Principal Sound celebrated the music of one of the most individual and influential composers of the 20th century.

Released on Matchless Recordings, this is the third and final volume of all the works written for Piano and Strings by Feldman, recorded live at the Huddersfield Contemporary Music Festival in 2006. Featured works include Spring of Chosroes (violin and piano), The Viola in My Life (viola and piano) and Trio, the mesmerising work for violin, cello and piano. Recorded and produced by Sebastian Lexer, this volume will celebrate almost 10 extraordinary years of collaboration. We've included here the beautiful notes that John Tilbury has written for the booklet.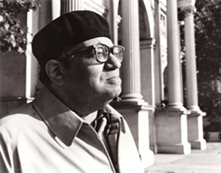 "If any single piece epitomises the beauty and hypnotic power of Feldman's final works, it is Piano and String Quartet."
The Guardian

Reviews from our performance at Principal Sound on April 1st

"Feldman's feeling for proportion and weight was exquisitely displayed in the piece, but only because the performance was so beautifully judged…In their wonderful performance Feldman's masterpiece took on a lovely vernal glow."
Ivan Hewett, The Telegraph (5 star)
"…The Smiths and Tilbury are seasoned exponents of this style and made the performance magical…"
Paul Driver, The Sunday Times
"The pianist John Tilbury and the Smith Quartet interpreted 85 minutes of Morton Feldman's 'slow music' with silken beauty."
Geoff Brown, The Times (4 star)
October
The Smith Quartet performed at St. David's Hall, Cardiff, in the hall's popular lunchtime series, which included classics by Pärt, Glass, Nyman and Volans. They then performed on Sunday 23rd at Kings Place, London, where there was another chance to hear Distil, the award winning work by Graham Fitkin, written for the quartet and percussionist Joby Burgess. The programme also featured works by Arvo Pärt, Philip Glass and Michael Nyman's 5th quartet.
November
The Quartet finished off 2016 with a performance at the stunning Royal Library, Copenhagen. They performed, amongst other works, Wayne Siegel's exciting piece North Shore, which was written for the group and premiered in 2015 at Kings Place, London.

In early 2017 the Smith Quartet will continue their long established collaboration with Shobona Jeyasingh Dance on a UK tour of Material Men (premiered last Autumn at the QEH, London), music by Elena Kats-Churnin and sound designer Leafcutter John. Then in early spring, the Quartet are looking forward to the release of Michael Nyman's 4th and 5th quartets on the MN label.
IAN HUMPHRIES
– VIOLIN

RICK KOSTER
– VIOLIN

NIC PENDLEBURY
– VIOLA

DEIRDRE COOPER
– CELLO
"Listen, reflect, marvel."
The Observer, February 2010
"In 2006, the Huddersfield Contemporary Music Festival focused on Morton Feldman, one of the few important composers of the second half of the 20th century whose music had not previously been featured at the festival. At the centre of this belated tribute was a survey of Feldman's works for piano and strings, spread across several recitals, with pianist John Tilbury and the members of the Smith Quartet. They were extraordinary experiences."
The Guardian, February 2010
"…the superb Smith Quartet…"
The Times
"Effortless class…"
BBC Radio 3: Andrew McGregor's CD review
"As versatile as the Kronos Quartet, and smoother than the Brodskys, The Smith Quartet have edged ahead of their competitors in contemporary chamber music…"
The Independent On Sunday
"How long before the Kronos is labelled the 'American Smith Quartet'?… they are ahead of the curve at generating new repertoire and taking the experimental back-catalogue seriously…"
Classic FM Magazine